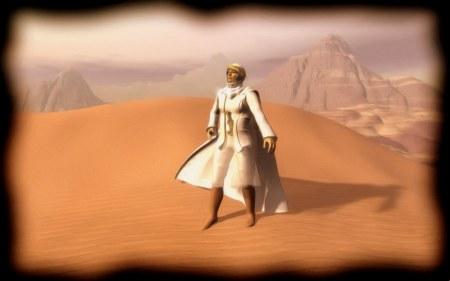 Quite a lot of work in Poser to get the pose and outfit going (I simply don't have a robe that works, so he's stuck with a cape … ). And then a LOT of work in Vue 6 Esprit to get the materials looking good again … And finally a bit of Painter magic (to hide the flaws 😉 )
Re-textures of Witchhunter M4, Valiant M4, Moroccan Dreams M4 and Poserworld's Arab outfit for M3 all done with Stitch Witch.
This reminds me … I want to watch the movie again – it's one of my all-time faves.