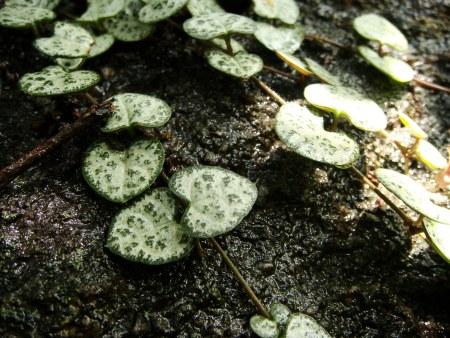 Sweet little plant growing on a rock in the bush … I have to admit, my mom planted it there, but it looks very happy.
I've got a new website job, which is cool. Just waiting on my client for specs and ideas and graphics, and then I'll give it a go. Otherwise my life revolves around the scrapbook shop and the laser cutter. Keeps me busy, sort of.
Looking at some other blogs I realize why this one gets no traffic … it's because I express no opinions that could get people all swept up. But hey, who wants that kind of traffic in any case?