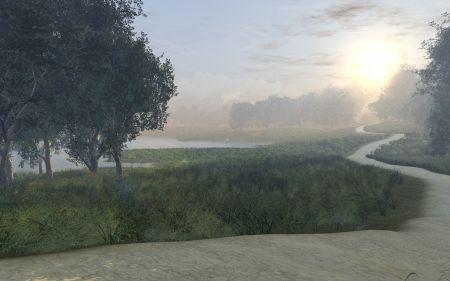 Vue render, no postwork.
If you're observant you may notice that this picture and the previous one is of the exact same spot – I just changed the atmosphere, added water, removed the maize 🙂
Been a busy week, worked in the shop every day from 9am to 5:30pm. And cutting stuff evenings. I feel like I need a holiday!